Customer
---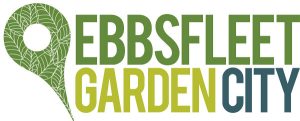 Case Study
---
Springhead Bridge is an integral part of Ebbsfleet Garden City, a 'New Town' development in Kent close to the Ebbsfleet International railway station, with a high speed rail hub taking just 17 minutes into Central London and 2 hours to Paris. The development will eventually have a capacity of 30,000 living and working in a green environment. Springhead Bridge originally scheduled to be built in 2008 is the much needed link across the River Ebbsfleet to significantly reduce the commute to the station and encourage residents to walk or cycle.
October 2017 we were hired by CET to provide a 10 x 5 m pontoon with moon-pool to allow sampling through the single layered deck for the early exploratory works. Our modular platform with full edge protection was installed in half a day and remained in use for 2 weeks, supporting a cable percussion rig for the early investigation works.
March 2018 Fellows International brought us back to the site with a 70 x 5 m operating platform for a CPT rig to undertake UXO investigation. The testing was done by removing pins in the modular deck and manoeuvred by a safety boat.
April 2018 we returned to reconfigure the installation with additional pontoon for principal contractors Balfour Beatty. This evolution was a 100m x 2m working platform with a 50m sq. pontoon and external edge protection. It gave access across the river linking the two worksites, reducing the need for extra welfare and significantly reducing the commute to work for many contractors.
May 2018 a 5m x 5m pontoon was installed to be used as a working platform for the removal of invasive weeds from the site, this provided two tether points for operatives to be safely anchored to the pontoon as edge protection would have hinder the operation. It was manoeuvred by the short shaft outboard installed directly on the pontoon platform.
The large pontoon bridge remained on site to facilitate the build changing shape as the pilling progressed and the structure took shape.
June 2020 A final clean up of the river was done using the remaining pontoon and after 2 1⁄2 years we left the site. Pontoonworks supported this award winning development for the duration of the works with excellent, quality service offering the safest floating solutions to all of our clients.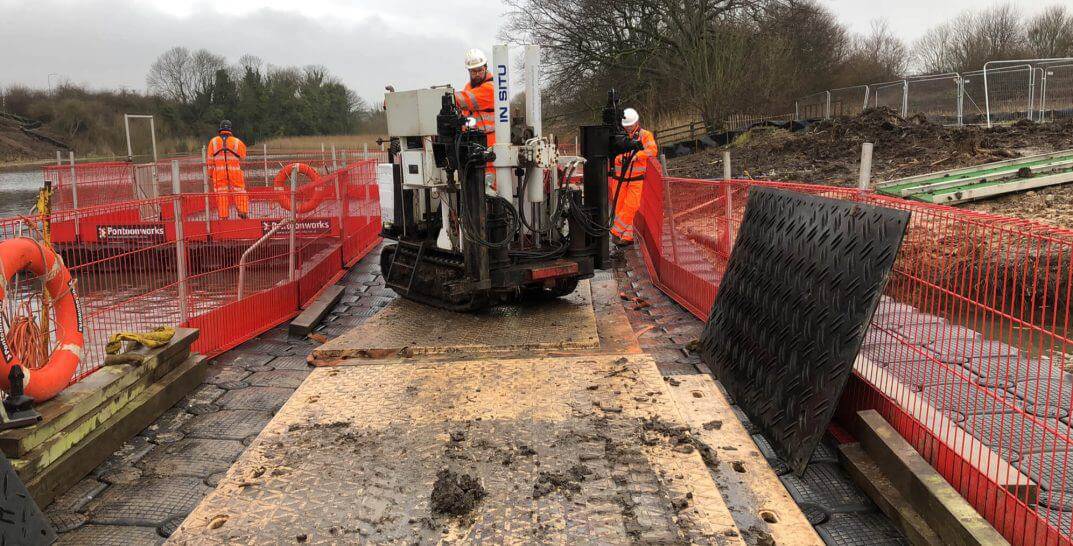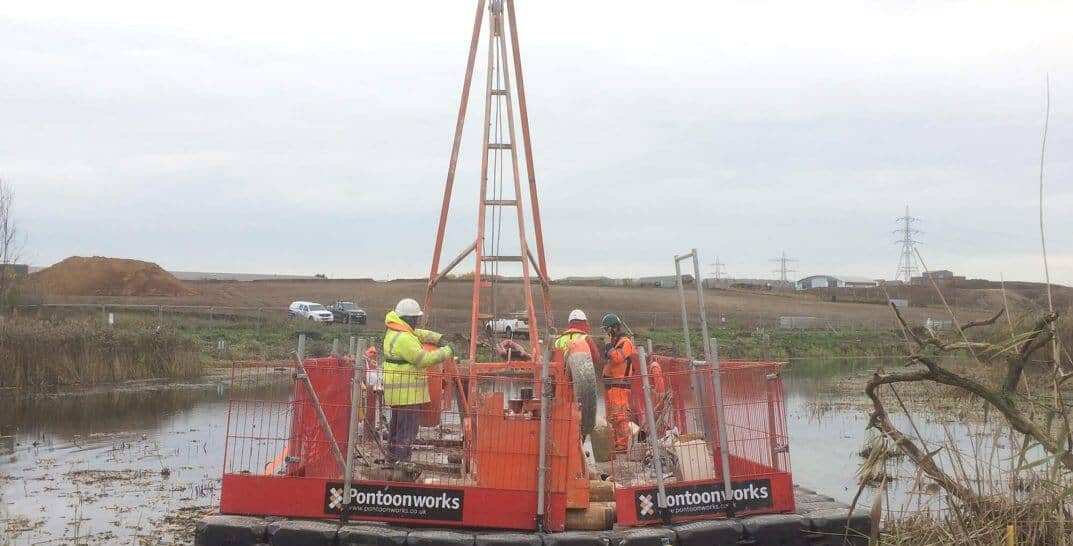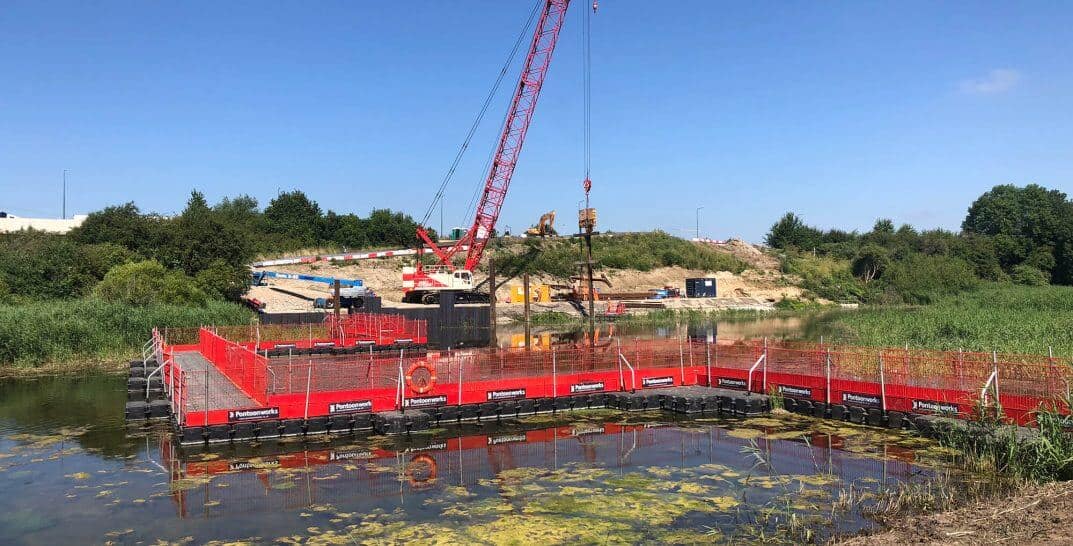 ---