Customer
---

Scope of Work
---
The contractor needed access to refurbish the intake tower, but there was no access for plant and the on-site crane had a short reach. The proximity to a weir added further complexity to the job.
Solution
---
We provided a 12m x 12m working platform with two 4m x 2m pontoon extensions to encapsulate the intake tower. This was connected to shore via
a 60m 'L' shaped pontoon walkway with a 3m x 3.5m abutment section to the spillway wall. The pontoon was protected with load spreading deck mats and was fitted with a track for carts export spoil from site. This pontoon linked the worksite to within the crane's reach. Works were completed safely with no negative impact to the environment.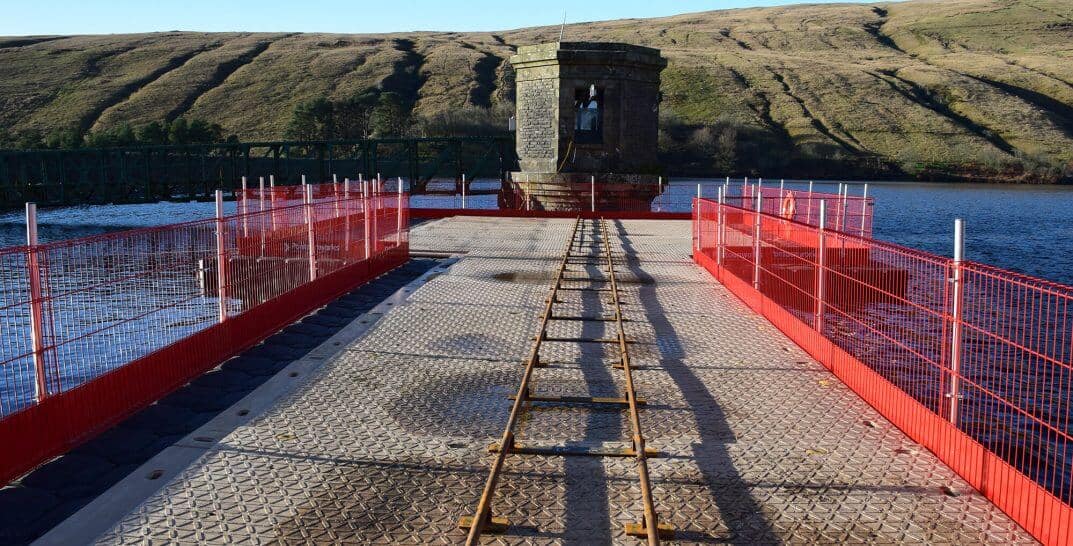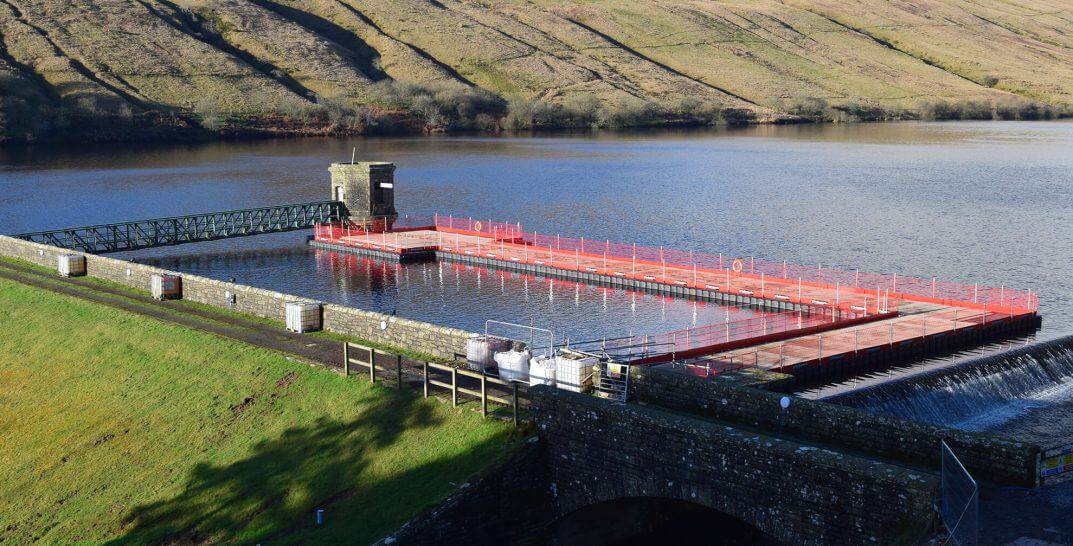 ---