Delivering hundreds of floating solutions
to UK water sector clients
Pontoonworks have been delivering hundreds of floating solutions to UK water sector clients across both clean and waste water sites for many years.  Traditionally assets have been drained and scaffolded to undertake maintenance which is a lengthy and costly process.  To fully drain settlement tanks would require removal of media, pumping of effluent to either alternative tanks or in some cases to be transported off site to establish a completely solid clean base for the construction of scaffold. This process disrupts service for a minimum of two weeks before maintenance work can begin and on completion of works the removal of the structure and recommissioning of the asset a further delay to normal service.  We have demonstrated to many UK water companies that pontoon is a versatile and safe method of providing access to not just settlement tanks, but also clarifiers and aeration lanes.  Vegetation undermining the structure of the assets causes expensive damage and is often hard to reach, a modular pontoon has proven to be an invaluable asset, providing a stable safe working platform which operatives can manoeuvre to gain access to the hardest to reach areas.
Pontoonworks facilitates routine
maintenance and emergency works
Modular pontoon facilitates routine maintenance and emergency works to all aspects of the assets.   A pontoon working platform can be installed in as little as 2 hours with full edge protection giving operatives the safest work space with little or no disruption to the site. Clarifiers and aeration lanes can remain live throughout the process whilst settlement tanks will only be isolated during the pontoon installation period and can then be restarted immediately after.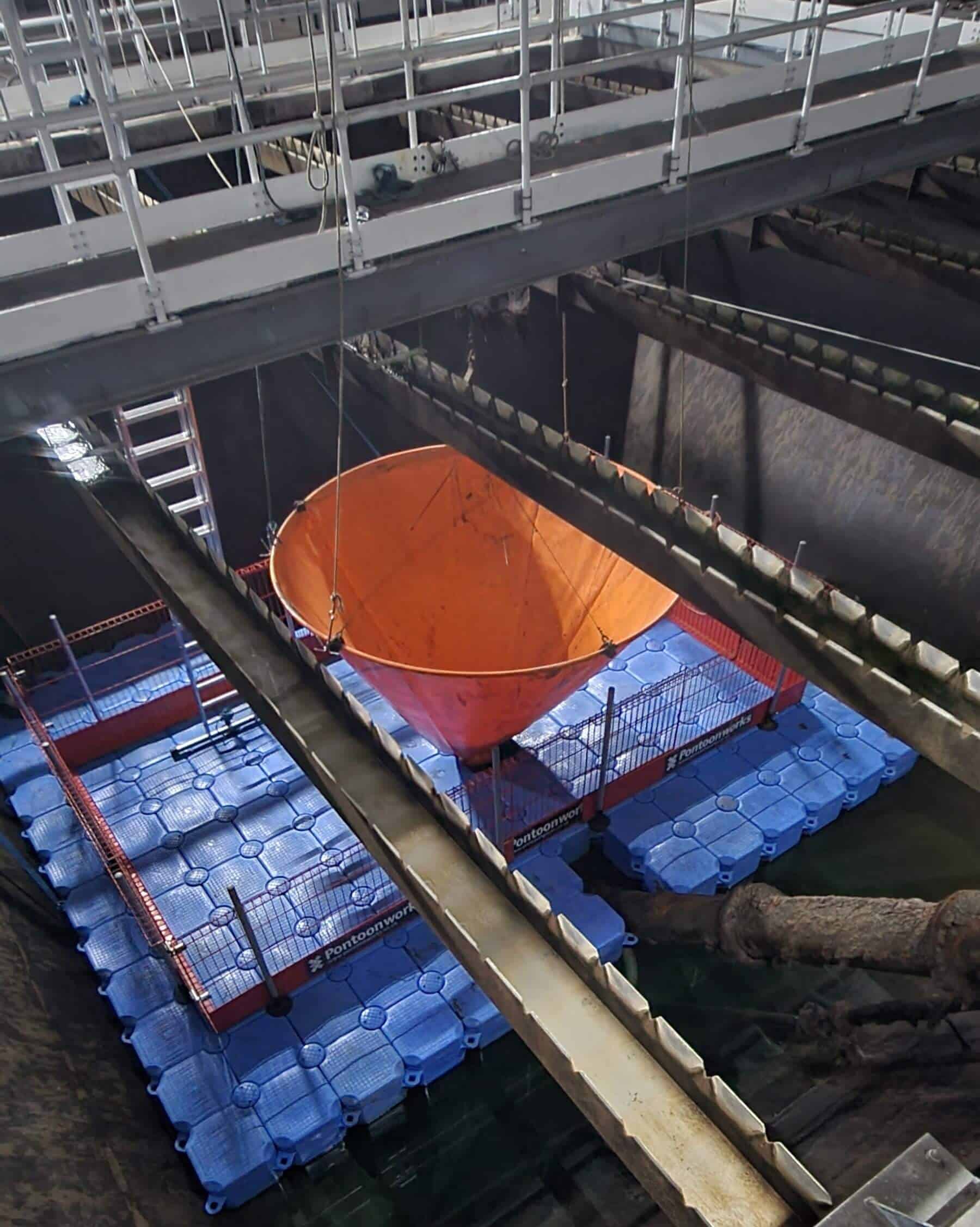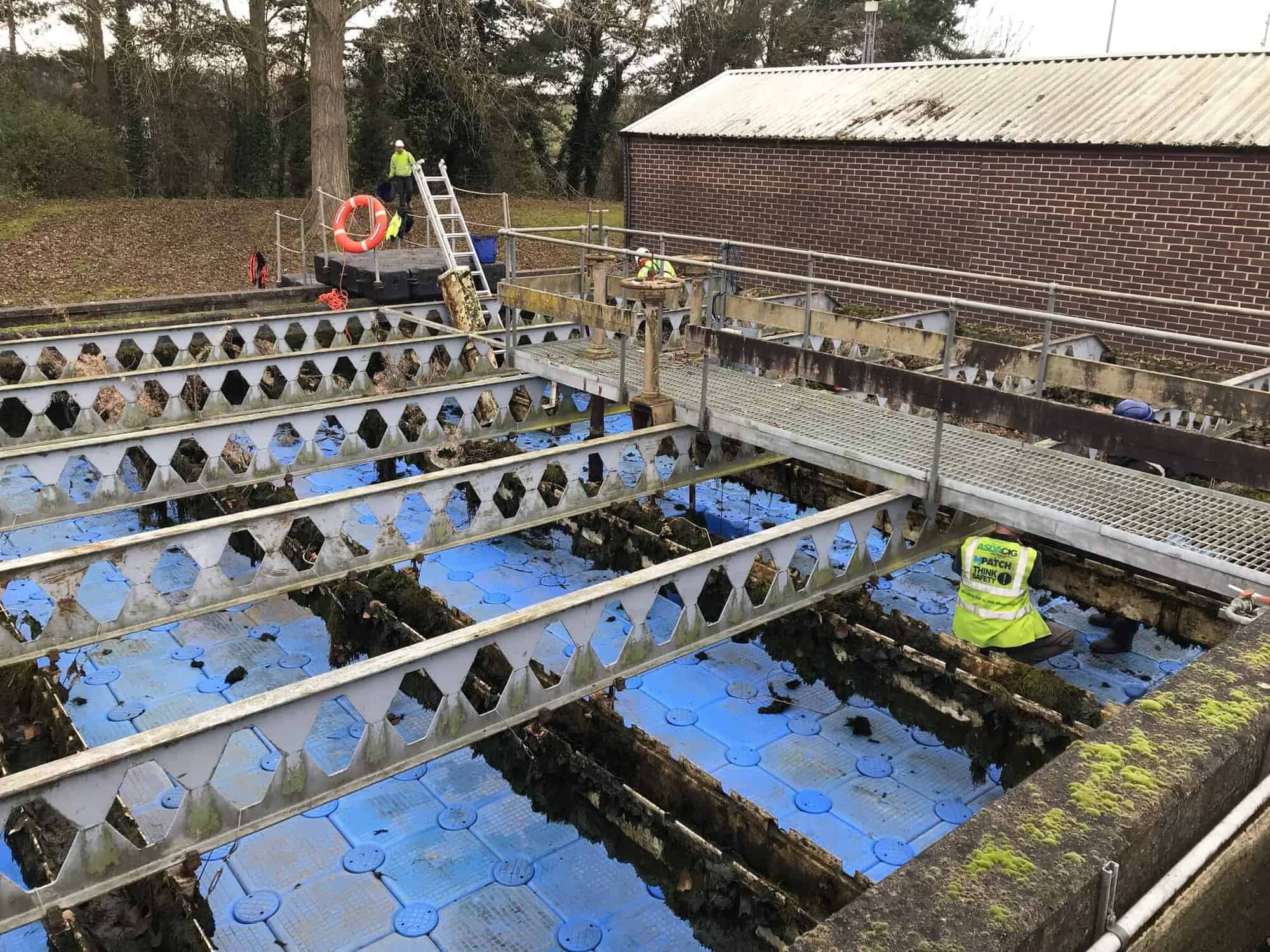 Fastest, cheapest and
safest access method
Our clients know that modular pontoon is the fastest, cheapest and safest access method to ensure assets remain maintained and fully functional.  We work with them to build a comprehensive schedule of works, keeping costs to a minimum and ensuring that routine works can be undertaken on time and within budget.   For emergency works our installation teams can sometimes be mobilised within 24 hours, but usually within 48 hours to anywhere in the UK.
Commitment to
health and safety
With an ongoing commitment to excellence in health and safety we are the only pontoon provider in the UK with CSCS Skilled Worker accreditation, a standard that we have worked closely with CITB to develop and ensure we remain at the top of our sector.   In addition, all of our installation crew are EUSR qualified.
All of our units and equipment are thoroughly cleaned with an environmentally friendly disinfectant after every installation, to ensure there is never a chance of cross contamination.  For the clean water environment, our blue pontoon is DWI Reg 31 certified adhering to the exacting standards required.
Have a job we can help you with?
Get in touch with our operations team on [email protected] or if you'd like to speak to someone call 01935 814950.