Invaluable Addition To The Build and Maintenance
Of Bridges Throughout The UK
From routine inspections through to new structures, our modular pontoon working platforms are an invaluable addition to the build and maintenance of bridges throughout the UK.
Safety
Inspection
Our fully trained pontoon installers will provide a complete floating workstation for bridge surveys which ensures surveyors and engineers have a safe, stable platform from which to work. For routine surveys we are able to facilitate multiple inspections on one day or over a course of several days depending on the scope of works. Outboard motors can be affixed to smaller platforms or for larger installations we provide a workboat and man to safely navigate to each inspection site.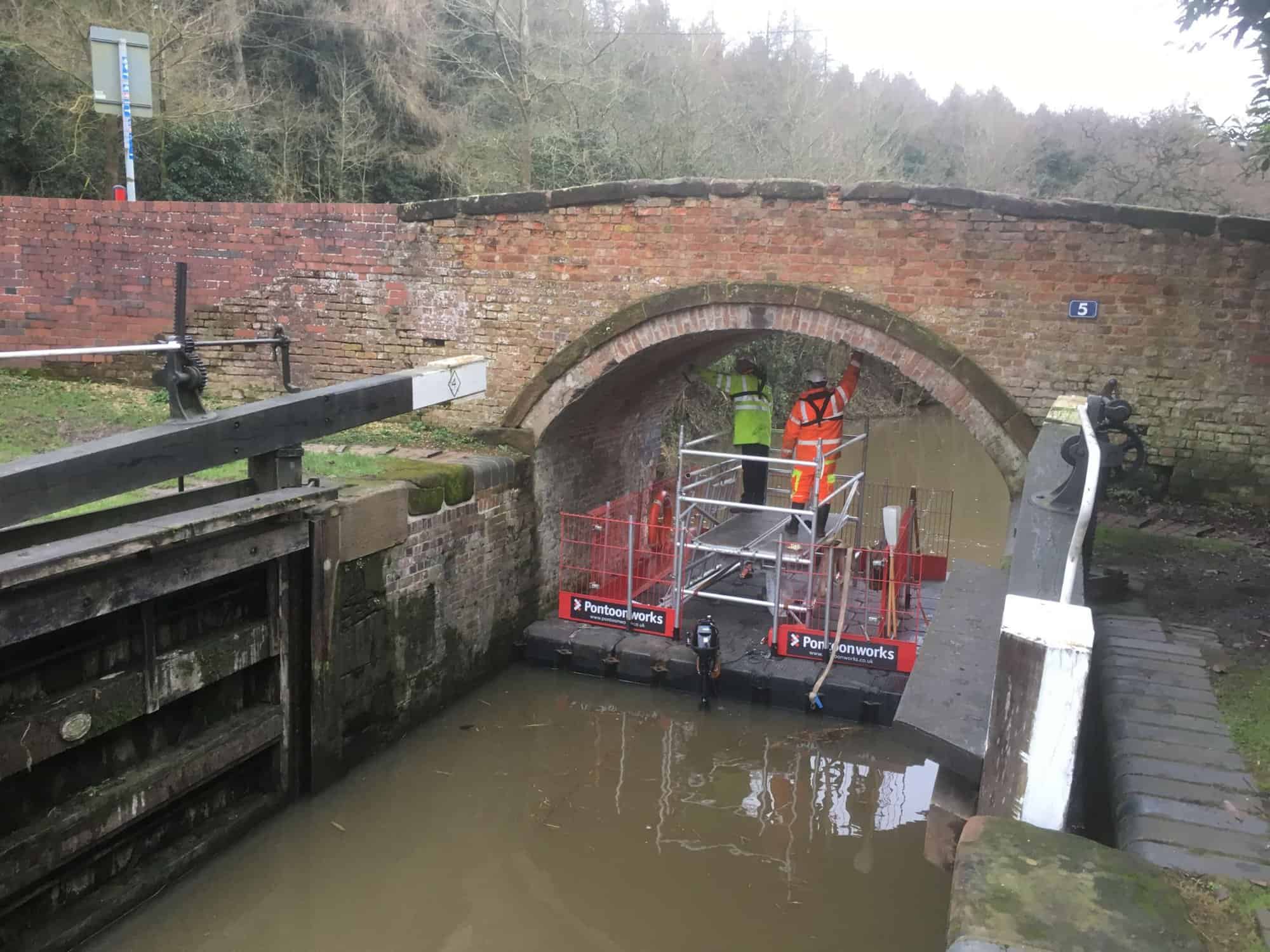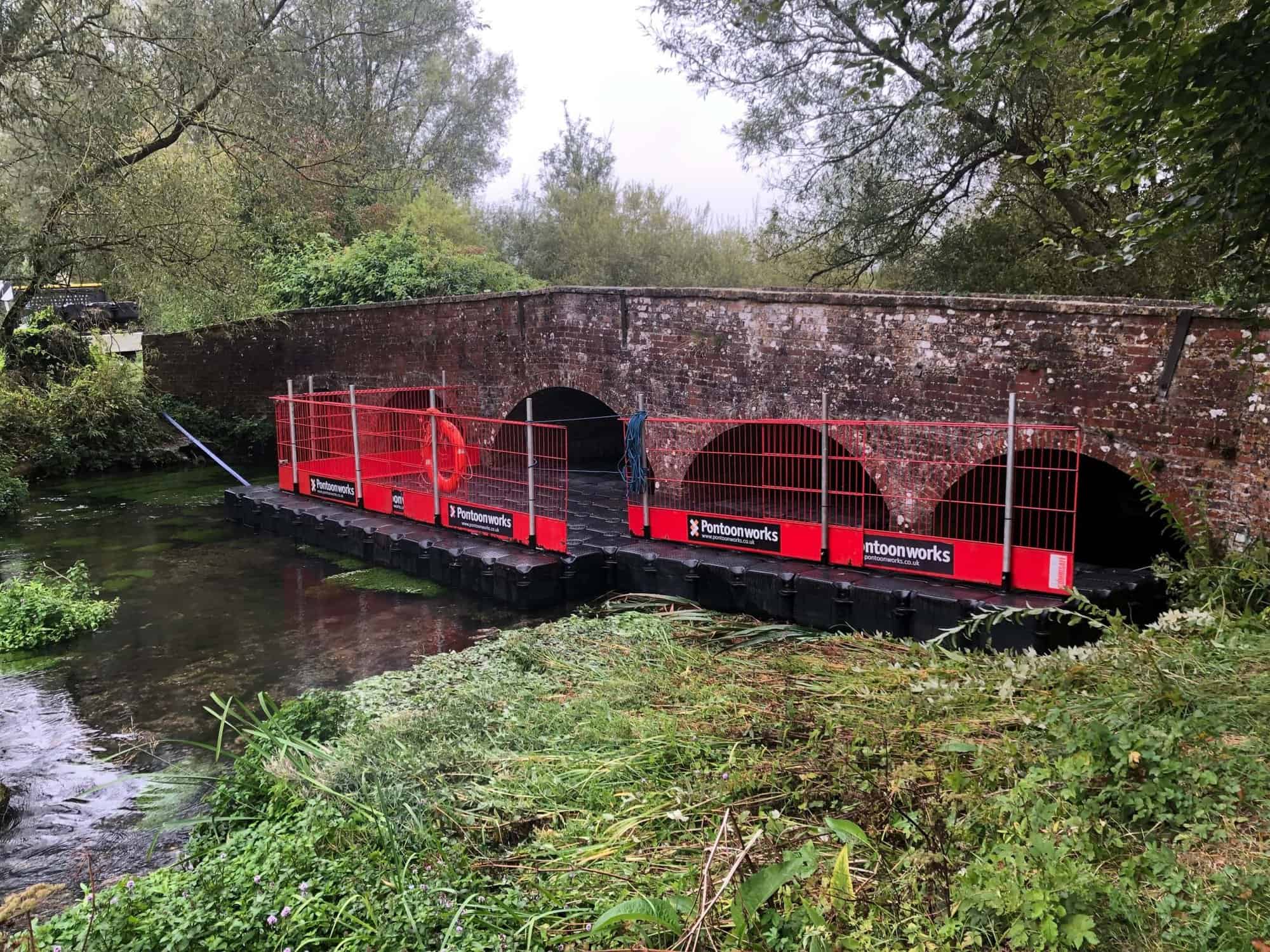 Pontoon
The safest choice
Modular pontoon is in many cases a much better option than scaffold, where a failing structure often cannot take the weight of scaffold, we can anchor a stable platform to the banks under the bridge providing a safe working environment with zero contact with the structure. Scaffold can then be erected from the pontoon where necessary. This floating solution also provides a debris fall arrest and an additional safety measure for personnel working at height.
Construction
Experience
We have a lot of experience providing floating work platforms for the construction of new bridges. In addition to mobile drilling rig platforms for the initial site survey geotechnical work, modular materials transport barges are invaluable for getting equipment, personnel and plant to site where access is an issue. The platforms can then be adapted to temporary bridges for access and pontoon is invaluable for creating extra space for welfare. A working platform built for piling works can be tailored to enable drilling and reconfigured to encapsulate new piles.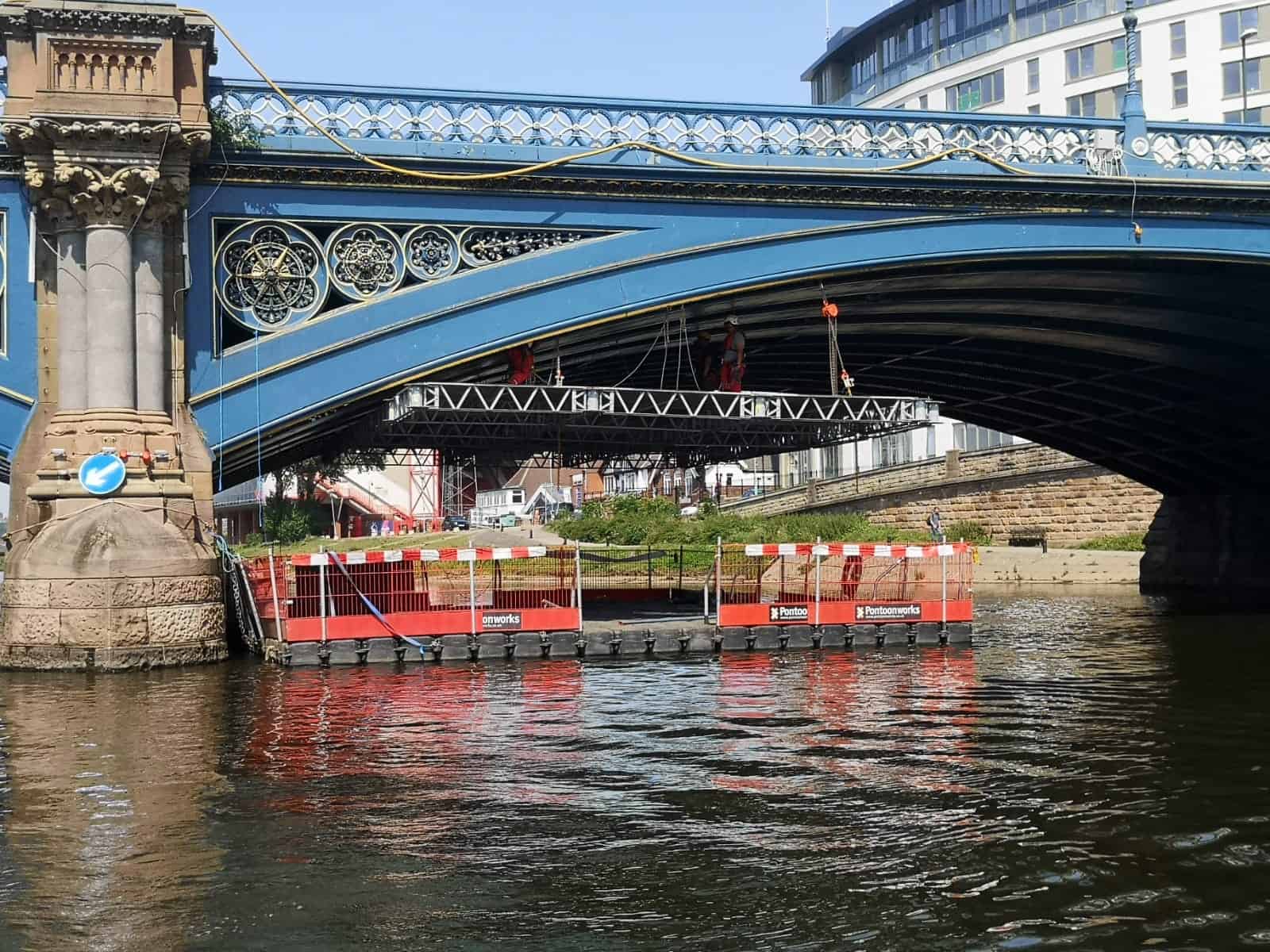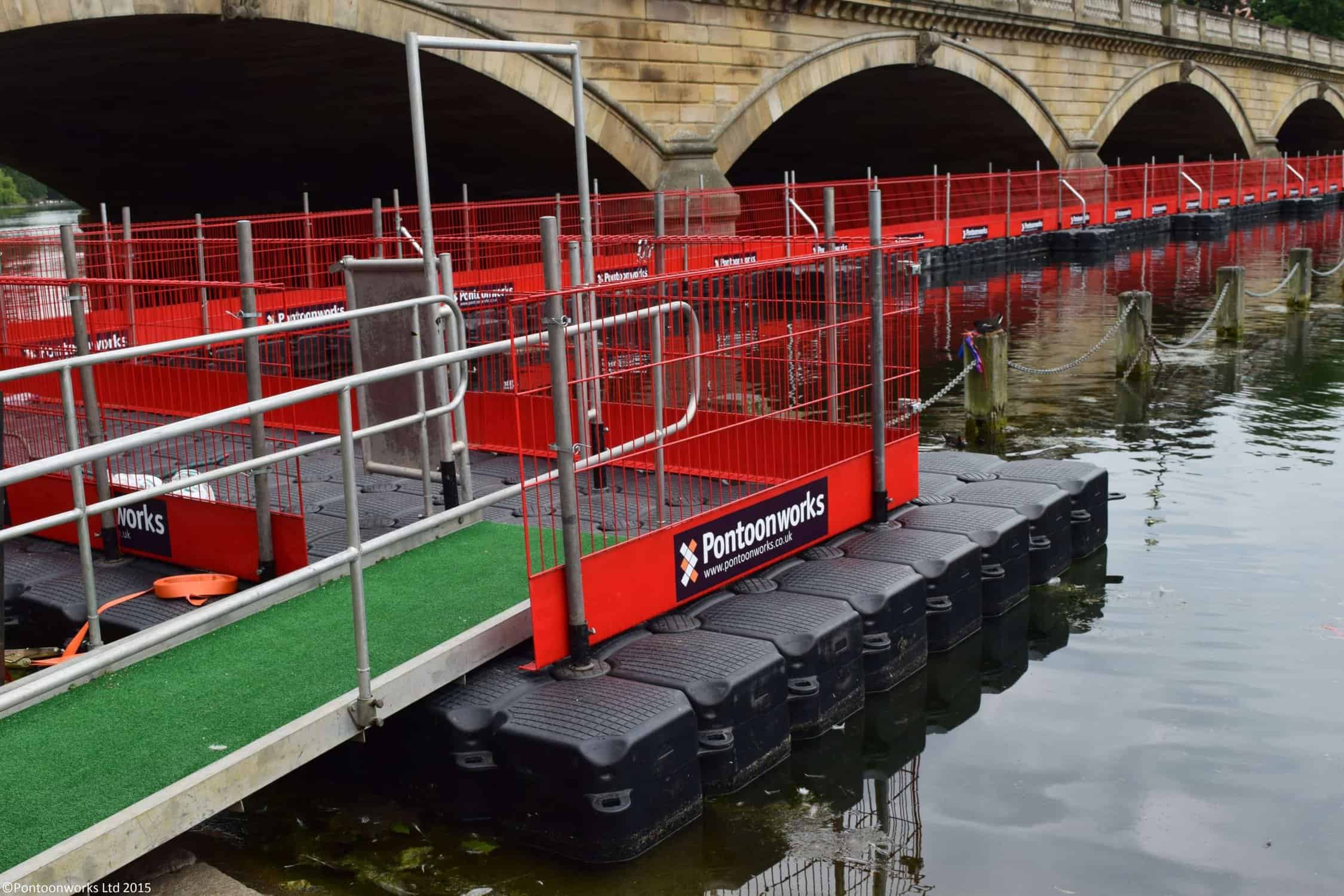 High profile
Projects
Our single or double decked installations protect the water course from contamination during demolition projects and with access and egress ramps facilitate removal of debris from the site. The platforms can be topped with steels and ply deck for load spreading when excessive weight is loaded.
Every member of the Pontoon Works team understands how to make working on water safe and we have been providing the most comprehensive service in the UK for many years. From initial enquiry we will talk you through the options, taking time to understand every aspect of the job. We will organise a free pre-quote site visit if necessary and then provide a comprehensive quote within 2 days of enquiry.
Every pontoon we quote for has full edge protection included in the quote and any safety equipment such as lifejackets, harnesses etc. If the installation requires ramps, they are also added free of charge.
Our full time teams of pontoon installers are all fully qualified to the highest level ensuring we keep your personnel safe.
With Constructionline Gold, Achilles UVDB and Builder's Profile Premium Membership we are the leading the way in our sector.
If you have a bridge project that you think we can help with