Outstanding Track Record
Working in the Rail Sector
We have an outstanding track record providing bespoke working platforms and safe access to contractors working in the rail sector. As a specialist subcontractor to some of the UK's biggest construction and civil engineering companies we have earned our position as leader in our sector.
Maintaining the UK's
Railway Network
We regularly deliver floating pontoon solutions to facilitate rail works large and small. Installing pontoon under a structure enables works to proceed without the need for a possession order, reducing disruption to rail services. We are proud to be a part of the teams maintaining the UK's railway network, the uses for pontoon are endless and we can help you to find the best method of getting the work done. We've built everything from working platforms encapsulating piers for abutment and scour protection works to large temporary bridges for plant and personnel access spanning a tidal river; pontoon is the simple, safe solution to get your teams to work.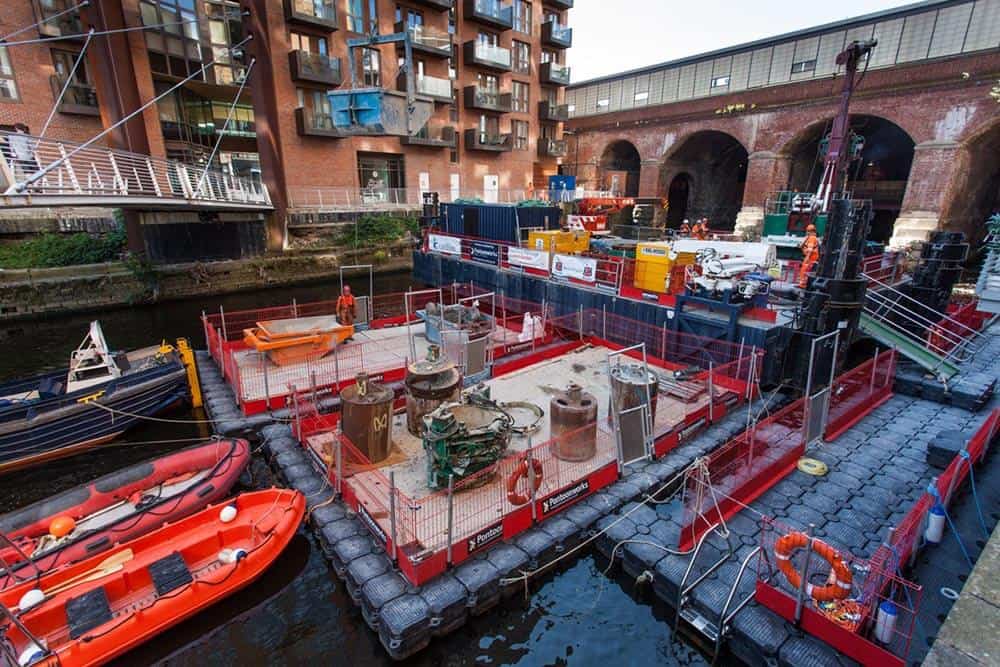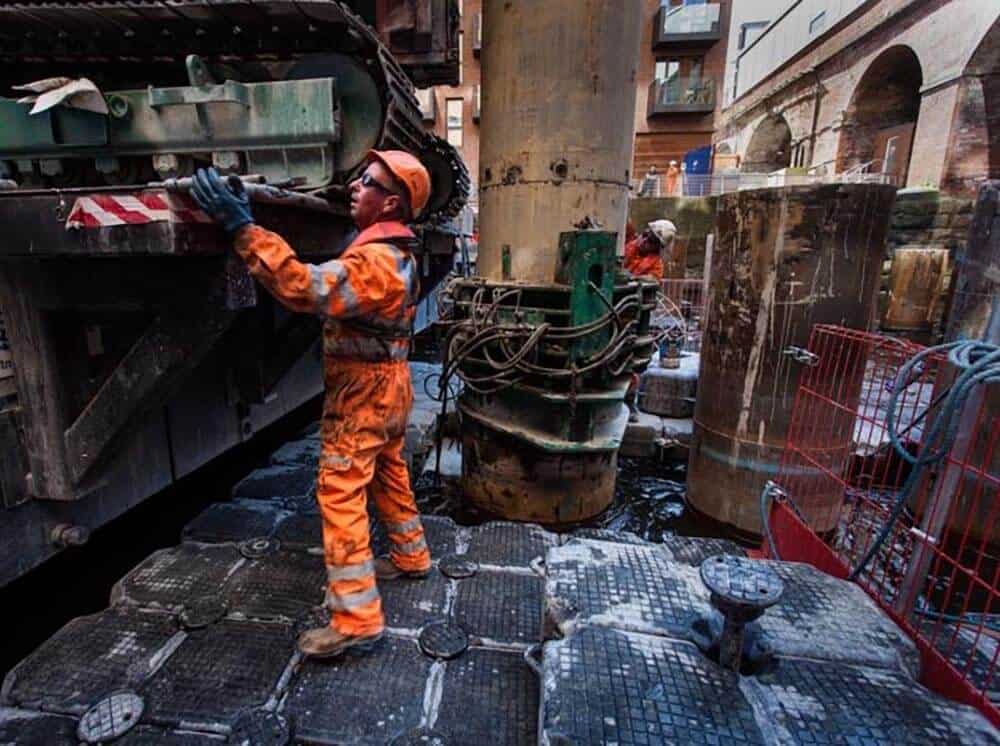 Leeds
Train Station
A major rail project for the company was the construction of a new entrance at Leeds train station. Pontoon works were consulted during the planning stages and we became a key contributor to the success of the build. We delivered a 100 tonne jack up barge to site for piling works and a variety of modular pontoon solutions used as debris barges plus work boats and other access solutions. We also provided a fully qualified barge master to oversee the project.
We evolved our installations as the build progressed and the £20million project built from the water up was completed safely.
Our involvement in various stages of the HS2 project has been secured by our longevity and unrivalled success in a sector we've led for many years.
Experience and Expertise
To Every Project
We bring experience and expertise to every project demonstrating how to safely tackle the obvious and not so obvious problems of working on water. Our operations team will design you a bespoke solution supported by a stability report for every project, no matter how small or large the platform and will never compromise on that promise.
As specialists in our sector, we focus on delivering the best solutions to our customers. All of our pontoon installers are employed full time and are part of an on-going training and development programme, we invest in our people to guarantee our clients' safety.
If you think there is a project we can help you with
contact our Operations team, email [email protected] or call 01935 814950, if the job is possible we will find a way to make it work.