Customer
---
Scope of Work
---
The narrow lane through the tank was due routine maintenance, capping stone replacement and repairs, but access was proving difficult due to anchoring issues. A workboat was not an option and an outboard on pontoon would not keep the platform stable enough to guarantee a safe working environment.
Solution
---
We developed a simple but extremely effective solution to holding our 3 x 4m working platform safely in place. The adapted anchoring was fitted into the pontoon lugs and locked over the wall to ensure the worksite remained stable and still. A ratchet strap affixed to an existing post provided a secondary anchor.
The whole pontoon was easily manoeuvred along the wall to complete the works on each section of the asset without risk to personnel.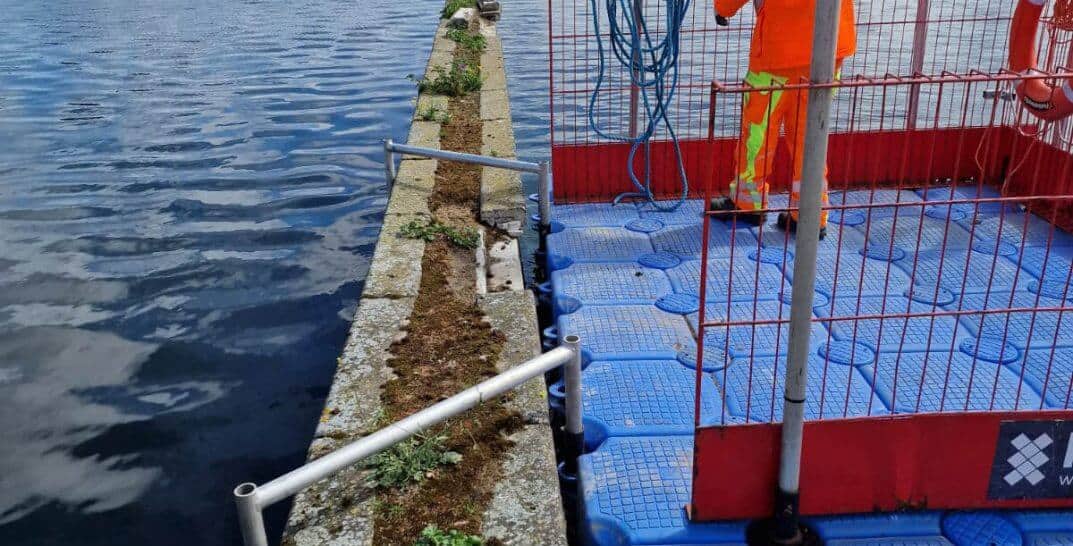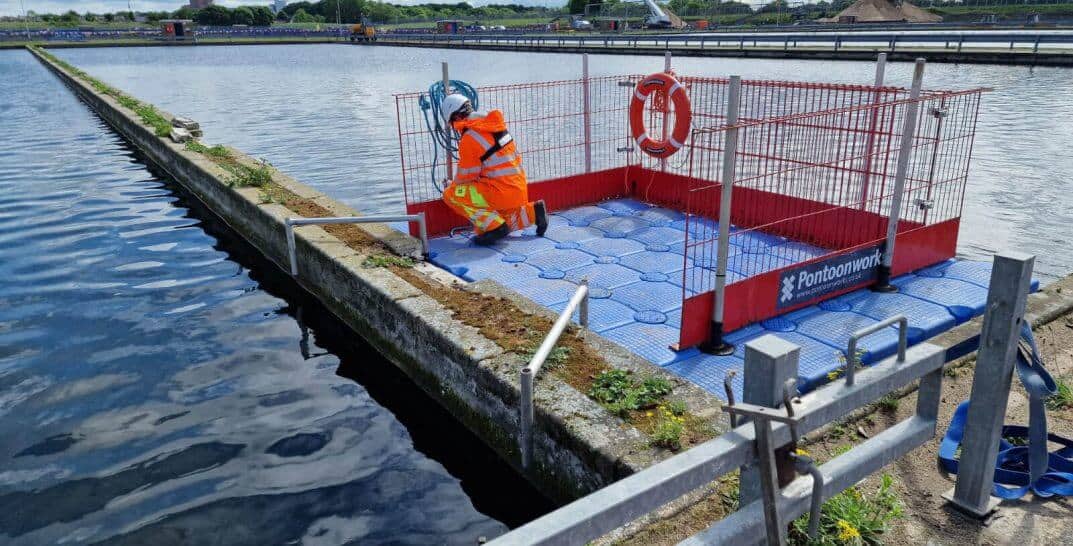 ---