Customer
---

Scope of work
---
The principal contractor required access to build a new station entrance over the River Aire. There was no vehicular access, the entire worksite could only be reached by the river.
Solution
---
We delivered a complete working platform with two 60m2 modular pontoon barges, each with a carrying capacity of 10.5 tonnes.
This was followed by a 100 tonne jack up barge, fully loaded with all materials, 3 workboats and numerous walkways. The jack up facilitated the piling, and the modular pontoon was continuously reconfigured to adapt to the needs of the project. Simple working platforms, dive platforms, welfare cabins, materials and debris transport barges were just a few of the essential solutions that we delivered to the project.
The project would not have been possible without our experience and expertise.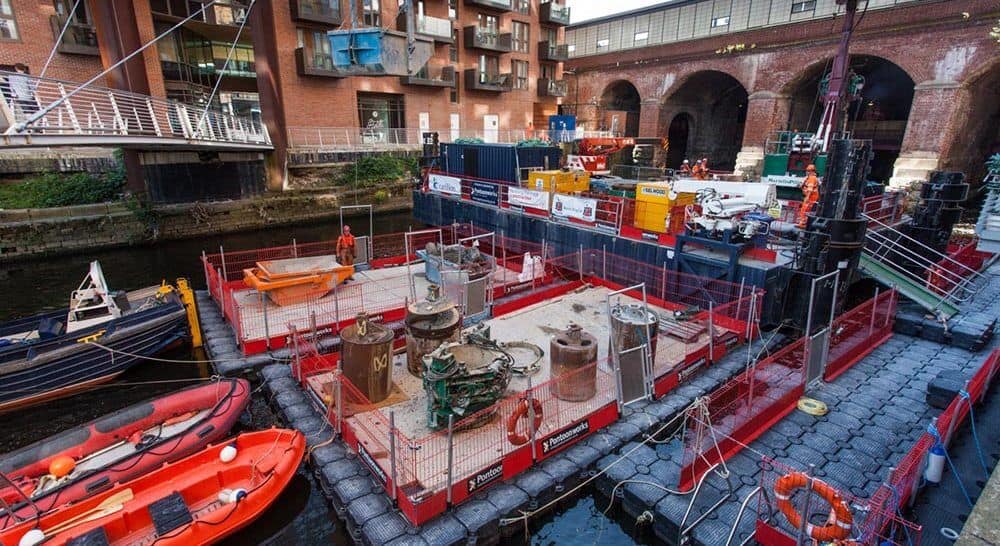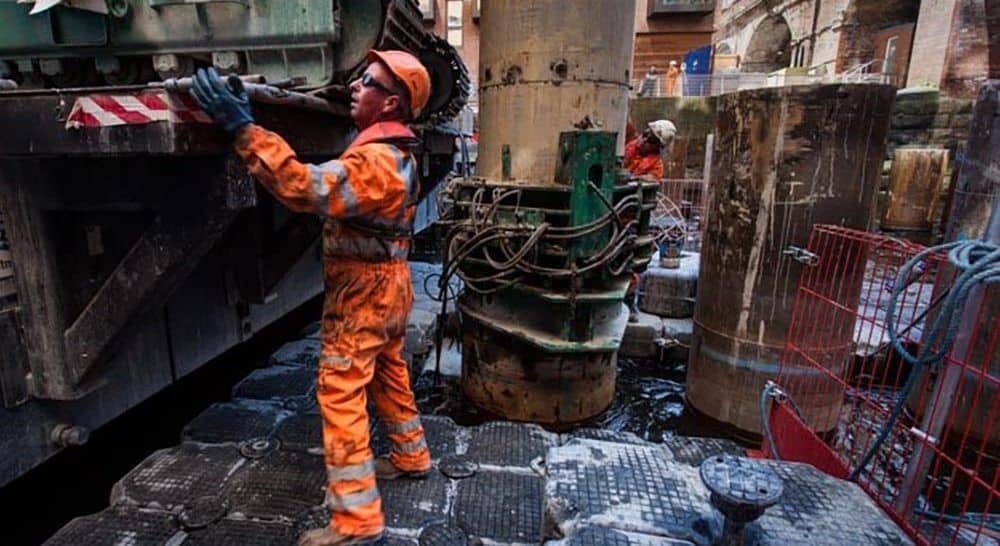 ---