Scope of Work
---
Aeration lane maintenance in a Thames Water STW including pipe and valve replacement whilst maintaining continuous operation of the plant. Access was required to undertake the works but draining and scaffold was not an option.
Solution
---
With a proven track record in providing safe working platforms within wastewater plants our team were quickly mobilised to get contractors into the assets to replace the pipes.
We decked out the entire lane all fitted with edge protection to ensure a fluid work schedule with access and egress from each platform through chain and stanchion gateways.
Works were completed quickly and safely with minimal disruption to service.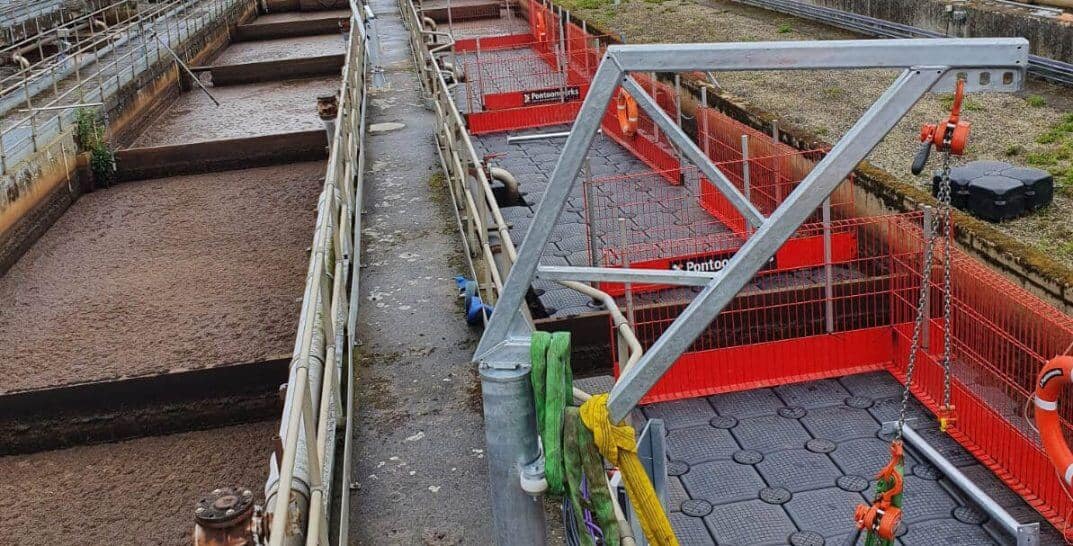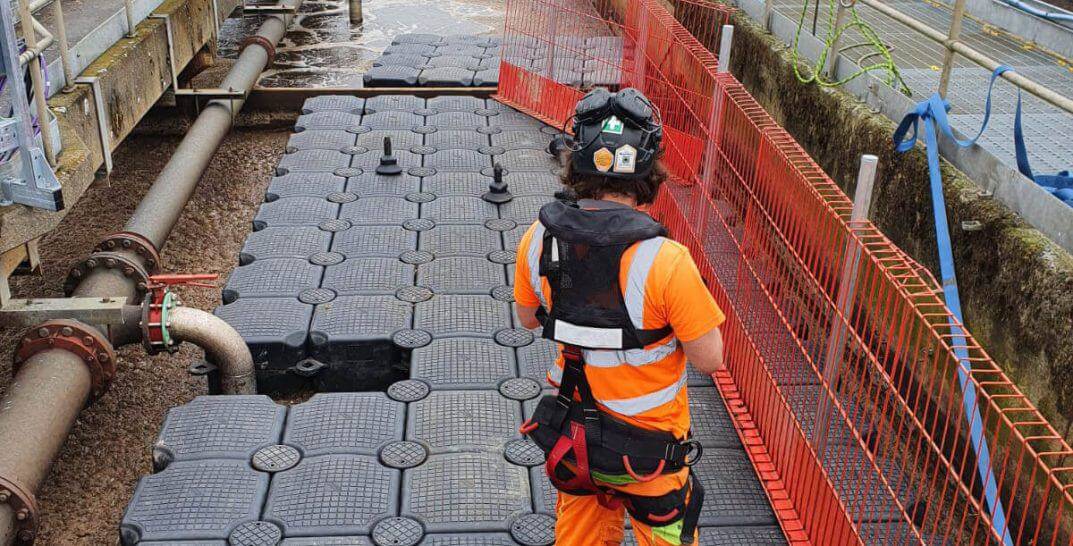 ---