Bridge Refurbishment Access…..
Our client required access to replace the deck on Tunbrige, a 100 year old road bridge on the River Itchen in Hampshire. The ecological and environmental considerations of these works are at the forefront of the project and modular pontoon has proven to be invaluable in facilitating the works whilst reducing the environmental impact.
Avoiding contamination to the water course is vital during the works and our solution is a single deck clean water pontoon with a 1 metre double deck surround creating a bund which will be sheeted. A single modified pontoon unit is installed into the center of the deck providing a sump to collect any debris which can then be pumped out safely.
Considering our Wildlife
Maintaining an open channel in the river beneath the bridge for the salmon smolting season is possible with the use of modular pontoon. Although all of our pontoon units are thoroughly disinfected with environmentally friendly cleaner after use, our blue 'clean water' pontoon which is DWI Reg 31 approved, has been used for this project to ensure there is no chance of cross contamination.
Please get in touch on 01935 814950 or email [email protected] to learn more about how we can support your next job.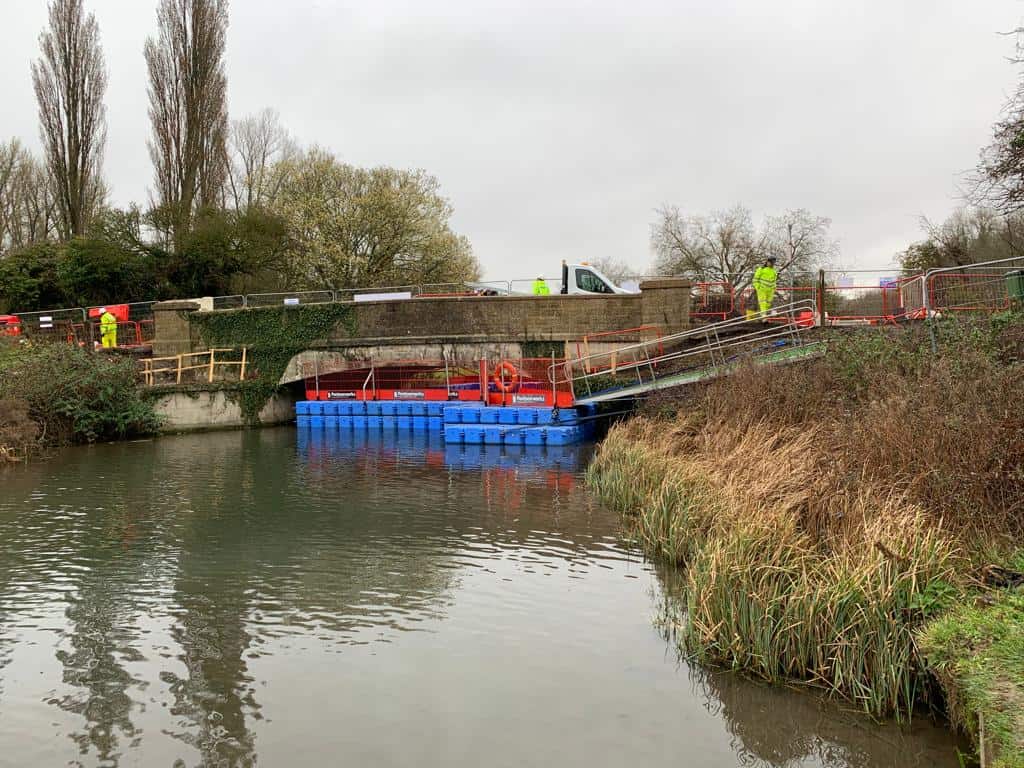 ---